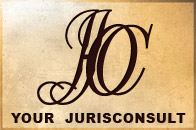 (+374) 91 01-15-61


Attorney, Lawyer

› The lawyer - division of property
› The lawyer for the disputes with the insurance
› Deprivation of parental rights
› The establishment of paternity
› The lawyer of the customs law
Legal Services For Companies
1. Attorneys Consultancy
2. Subscriber Service
3. Corporate Law. Securities.
4. Legal Audit
5. Legal Entities
6. Licensing
7. Real Estate
8. Land Law
9. Tax Law
10. Labour Law
11. Intellectual Property
12. Administrative Law
13. Transactions legal guidance
14. Pre-trial Disputes
Settelement
15. Court. General Jurisdiction
Court. Administrative Court
16. Executive Proceeding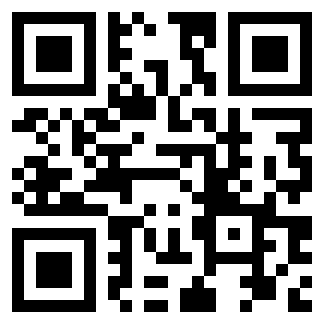 22.12.2014
В честь 150-летия Российской адвокатуры адвокат Хечян Вардан был удостоен юбилейным нагрудным знаком.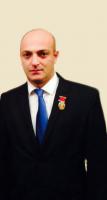 19 декабря 2014 в Москве состоялся заседание Президиума МС(С)А , а так же торжественное вручение юбилейных наградных знаков приуроченный к 150-летию российской адвокатуры.

Открыл торжественное мероприятие и выступил с приветственным словом в адрес собравшихся президент Международного Союза (Содружества) адвокатов Георгий Алексеевич Воскресенский. Он поблагодарил всех за достойный вклад в развитие и укрепление адвокатского сообщества , верности избранного пути и сохранение лучших традиций.

За заслуги и укрепления дружбы и международного сотрудничества адвокатов Республики Армения и Российской Федерации, а так же за активное участие в организации адвокатской деятельности президент МС(С)А Георгий Воскресенский торжественно вручил адвокату Хечяну Вардану Нориковичу юбилейный нагрудный знак, приуроченный к 150-летию российской адвокатуры.

В праздничной церемонии приняли участие президент Адвокатской палаты г. Москвы Резник Г.М., вице-президент ФПА РФ Г. Шаров, первый вице-президент МС(С)А Жанабилов Н.Е., первый вице -президент ГРА Клен Н.Н., a так же другие почетные гости.
Ask a

question to specalist
Thank you for your attention and responsibility, scrupulosity and reliability! For excellence and high level of competence in your chosen rather complex and sometimes controversial field of legal relationships!

DFID Armenia Regional Development Program Mr. Manfred Schober